What is Google Sheets and how to create and edit spreadsheets for free with Google Sheets?
A free web based program to create and edit spreadsheets, powerpoint presentations and word documents just like Microsoft Excel.
As can be seen from the above image it has option to upload file or folder. Also, we can create folder as per our requirement to arrange our documents inside google drive.
One can see, edit and share their documents either using their laptop. Desktop or mobile (using their mobile application).
ADVANTAGE:
The advantage of using Google Drive and it's documents is that 

First we don't require to carry any hard drive or storage device with us anymore
Secondly, these are easily sharable and multiple people can work on this at the same time. Also, this has option to give only viewing rights, commenting rights, editing rights etc. to user
It supports a wide range of document types like .xlsx, .xls, .csv, .tsv etc. and much more than this
Is supported by almost every browser like Chrome, Firefox, Internet Explorer, Safari etc.
Can import files created on Microsoft Excel as well and has the ability to edit and manipulate it's data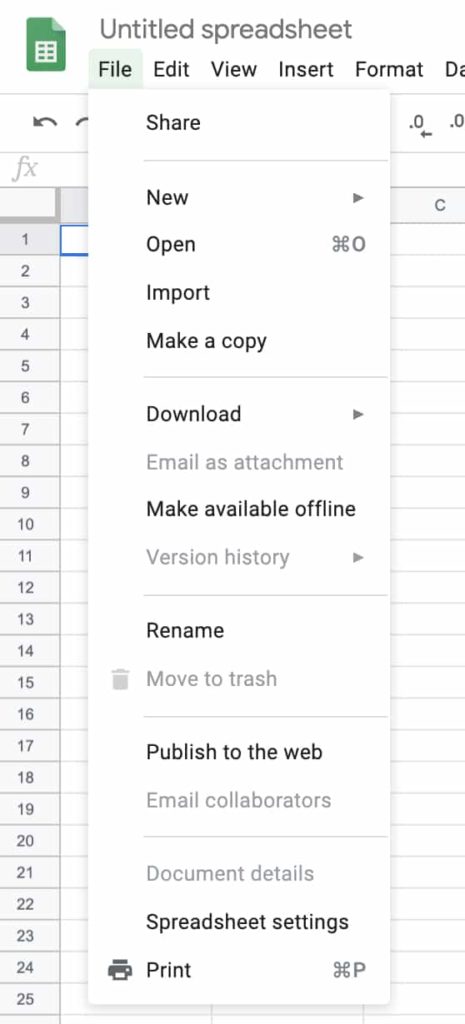 Import external files on Google Sheet is also very easy, just click on the Import option as shown above and import.
Files can be imported from Drive or can upload any document from hard drive.
OTHER FUNCTIONALITIES
It has a list of inbuilt functions like VLOOKUP, SUMIF, SUMIFS, COUNTIF, COUNTIFS, SUM, DATE, PIVOT, REMOVE DUPLICATES etc. 
And the important thing is one can do numerical as well as text analysis in it
Can make beautiful curves, bar charts; hence reducing the users effort in analysis
One can publish their spreadsheets directly to WordPress as well
And most important of all, it's simple, easy to use and a lot of readymade tutorials are available online for it.
LIMITATIONS:
Handles less data w.r.t Microsoft Excel (Excel has capacity to handle ~1 million rows
Additional advanced formulas are available for finance, statistics etc. in Microsoft Excel but not in Google Sheets
OTHER ARTICLES (PUBLISHED OR WIP) ARE:
SUMIF
SUMIFS
COUNTIF
COUNTIFS
PIVOT
REMOVE DUPLICATES
PUBLISHING ON WORDPRESS
TEXT ANALYTICS
NUMERICAL ANALYSIS
VISUALIZATION
For more information about Google Sheets refer the link.
For more article like "Create and Edit Spreadsheets with Google Sheets" or if you have any question feel free to write to us.